Welcome to The Center For Family Chiropractic Care PLLC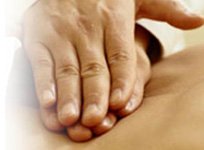 We are here to help you maintain a healthy life at The Center For Family Chiropractic Care. We work with you to alleviate pain from your neck, back and other areas of your body and to address the underlying cause of the pain.
Helping cure a variety of symptoms
Give us a call at (507) 474-1530 to set up an initial appointment. Our simple wish is for you to be free of pain. It is not just understanding the mechanics of your pain, but getting to know you and the impact and limitations caused by the pain in your life. For some, it is acute, from such things as a fall or a car accident, and everything that you could do pain-free just stopped. For others the pain is more chronic and not just exhausting on a physical level, but may even be wearing you out mentally. Whatever your situation, together we will set up a plan in addition to our direct intervention, to help you find ways to cope, alleviate or prevent or minimize future pain. Our simple wish is for you to be free of pain.
Some of the symptoms we can help with:
Neck Pain
Back Pain
Headaches
Shoulder Pain
Wrist Pain
Knee Pain
Ankle Pain
Hip Pain

Numbess And Tingling
Vertigo
Bed Wetting
Indigestion
Immune System
Other Joint Pain
And Much More
Get much needed care
Call (507) 474-1530 Now to set up an appointment.
Web Site Disclaimer:
The contents of this site including text, graphics, images and other materials are provided for informational purposes only and is not intended to be a substitute for professional health advice, diagnosis, or treatment.
Hours of Operation
Monday, Tuesday, and Thursday
9:00 AM – 5:00 PM

Wednesday and Friday
9:00 AM – 2:00 PM

Saturday and Sunday
Closed
Additional times are available by appointment
Become a new patient
The forms that you need to fill out in order to become a new patient are available by visiting our office, Call 507-474-1530 for an appointment and we'll be glad to help you!
Payment options:
Cash
Personal Checks
Credit Cards
Debit Cards